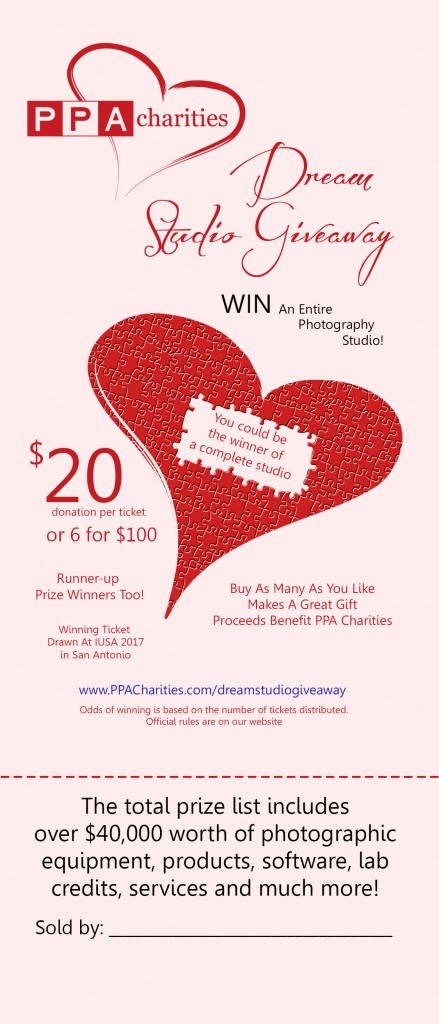 The full studio set up includes cameras, lenses, lighting, modifiers, camera accessories, software, educational materials, computer equipment, and more added right up to IUSA in San Antonio.
To purchase tickets, click here!
Watch our website for complete listings of corporate donors and the products they are donating. www.PPACharities.com/dreamstudiogiveaway
Then join us at ImagingUSA in San Antonio where the studio will be on display in the trade show.  There will be tours available and you can see some of the best products in use in today's studios. There will also be earlybird giveaways beginning in October for those who purchase early. You will receive e-mails on these winners as well as specials from our vendor sponsors.
Tickets will be on sale at all state and local affiliates that are a part of our Affiliate Ambassador Program as well as at Imaging USA, while tickets last. For a list of where you can purchase tickets, click here.
To see the complete Sweepstakes Rules, click here.
No purchase necessary to enter. Void where prohibited by law. Sweepstakes ends on JANUARY 10, 2017. Eligibility restrictions apply.
For complete Sweepstakes rules and alternative means of entry go to www.PPACharities.com/dsgrules