PPA Charities is going all out at Imaging USA in Atlanta!
Check out all of the events we have planned starting on Saturday and going through Tuesday. Be sure to join us to celebrate another great year of giving! Click each icon for more information.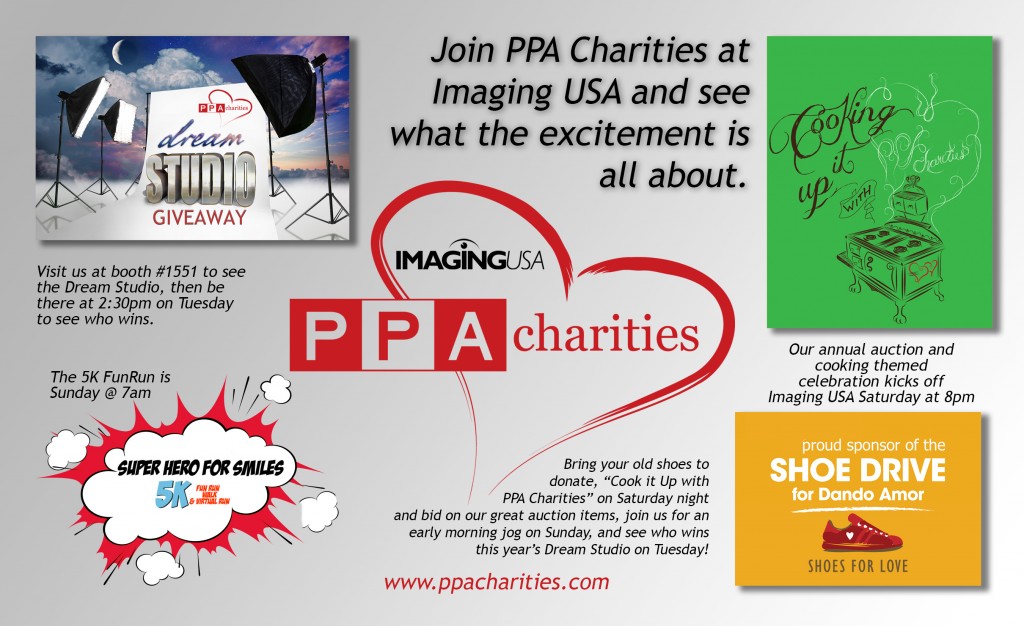 PPA Charities Sponsored Programs during IUSA
Monday January 11th @ 2pm
PPA Charities General membership meeting
If you are a PPA Charities volunteer, this informational meeting is for you. If you haven't signed up to volunteer yet, click here.
Tuesday, January 12th  @ 8am-9:30am
Mini Session Madness
Elizabeth Homan, M. Photog. Cr., API, CPP
How to maximize profits, minimize headaches and help charitable organizations in the process of growing your business through Mini Sessions. You'll learn:
Ingredients of a Successful Mini Session
Brainstorming your ideas
Marketing and Planning your mini sessions in advance
Pricing your sessions for maximum profit
How to use charitable organizations to bring awareness and profits to you and the organization


Tuesday, January 12th @ 2pm – If you are receiving a degree or sponsoring a recipient, PPA Charities can get you the digital file of your photo with the PPA President.